Meet the Bright Flight Team
At Bright Flight we hold our pilots to a high standard of professionalism. Led by our CFI Wally, all our instructors are up to date with all current teaching and flying practices. The communities' support of Bright Flight speaks for itself and is the reason why our licence courses and xc clinics are sold out several months before the summer season begins. 
Our goal for every interaction with all our customers is to create the best possible experience for each individual. Whether it's creating the best environment for learning, turning nerves into excitement, or answering questions our staff are trained and selected to be acutely aware of the social and emotional needs of each client so to provide them with the classic Bright Flight experience. 
We also encourage and expect our instructors pursue their own flying goals in their off time. For further information on each team member, check out their individual profiles.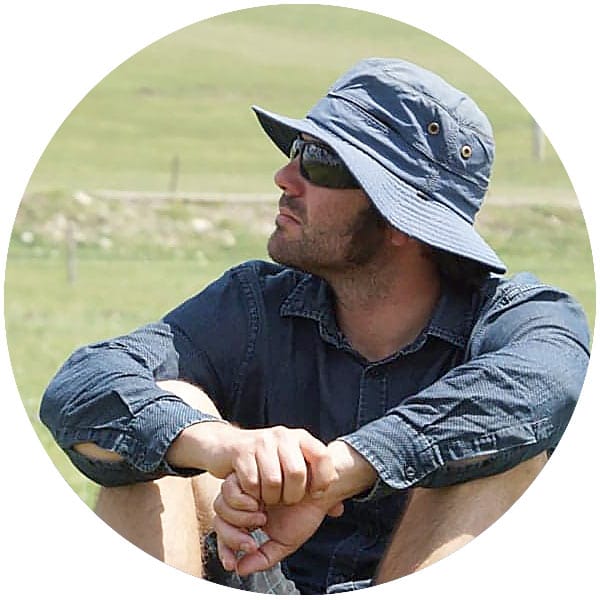 Wally Arcidiacono
CFI (Chief Flight Instructor) & Tandem Pilot
Wally learnt to fly when he was 18. After working as an outdoor guide and school teacher for several years he began work as an instructor and 8 years later founded his own school, Bright Flight. Using the principals of teaching, with a personalised approach to each student. He's also the current Australian National Squad Coach and has a passion for teaching and mentoring pilots throughout their progression, both through clinics and endorsements but also through social enterprises such as creating and organising weekly fly-ins and junior coaching weeks. Staying current in his own flying through Paragliding racing is very important to him and he recently represented Australia in the 2023 World Championships in France. On non flyable days you will most likely find him in the mountains trail running or tinkering in his shed creating something peculiar.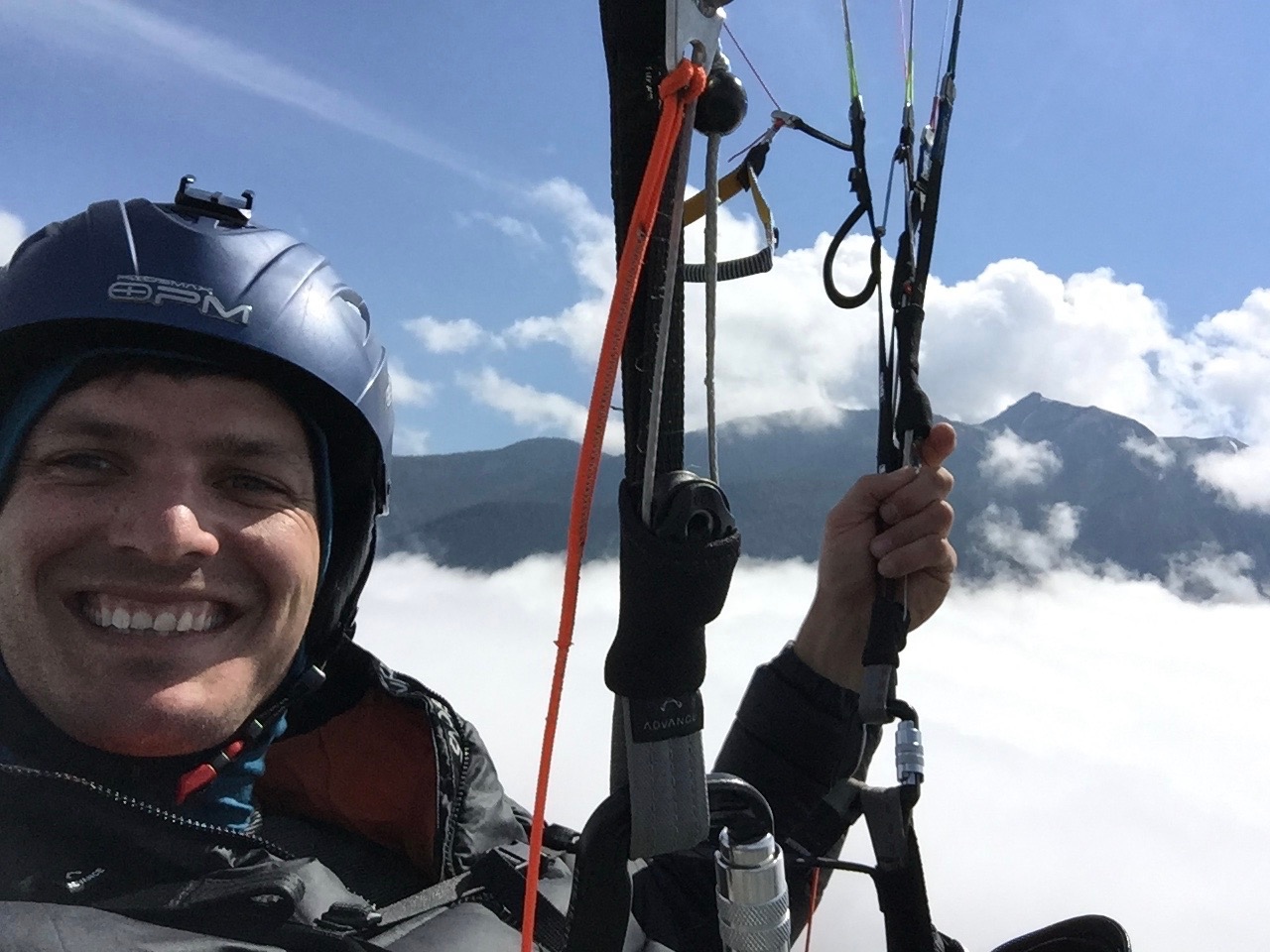 Graham Rose
AFI (Apprentice Flight Instructor) & Tandem Pilot
Grum (Graham) started tandem flying and teaching in 2021 and brings high levels of energy to the Bright Flight Team.⁠⁠ After learning to paraglide in 2017 flying has been his main drive for adventure and he has followed it since!⁠⁠ Graham has flown the Canadian Rockies and New Zealand.⁠⁠. As a local pilot from Bright, when he's not at work he's hiking up summits to fly home, or flying to far mountain tops to camp out for the night.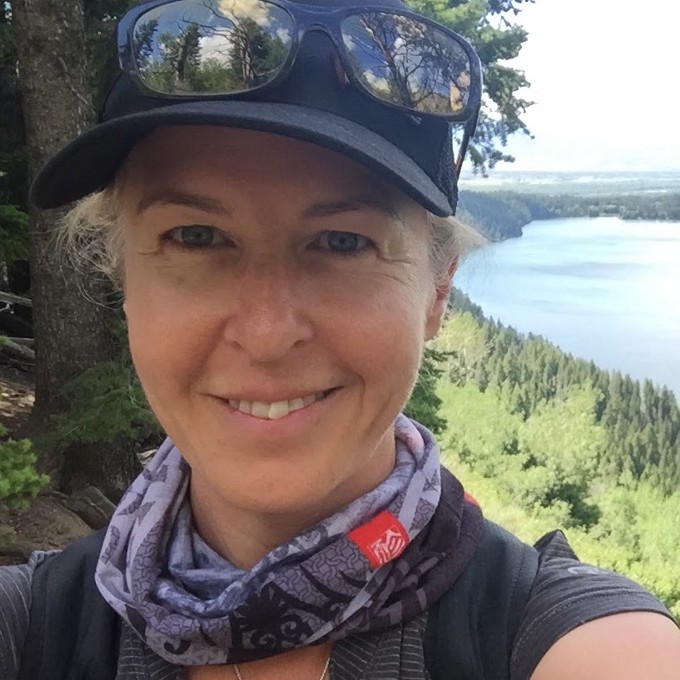 Kirsten Seeto
Tandem Pilot
Kirsten has broken FAI world records in international competitions, previously been the President of the local Paragliding club, (NEVHGC), but perhaps most importantly has been instrumental in initiatives to get more women into flying, hosting Altitude with Altidue Events, fly-in's for female pilots from across Australia.
When she's not in the air, she's also passionate about work-life balance, and lives in her hand-built Tiny Home in the Wandiligong valley.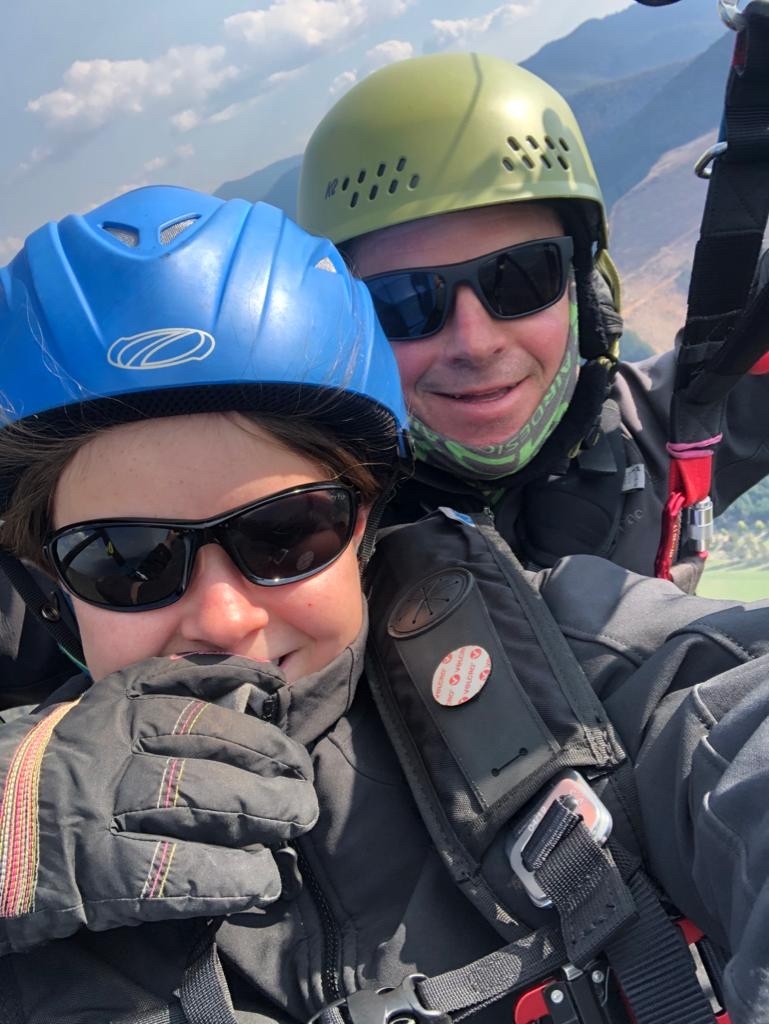 Scott Stephens
Tandem Pilot
Scott's is a Firefighter with Fire & Rescue Victoria, and the professionalism he brings to the role makes him an exceptional Tandem Pilot. With a wealth of experience in professional risk management, his favourite kind of flying is big cross country flights, and on a good day he'll be one of the first wings to leave the hill and head to the distant mountains. Scott is newer to flying, having begun in 2017, but with his emergency services background, and his passion for technical SCUBA, rock climbing, ski-touring and a life lived outdoors, he's become a fantastic asset to the Bright Flight team.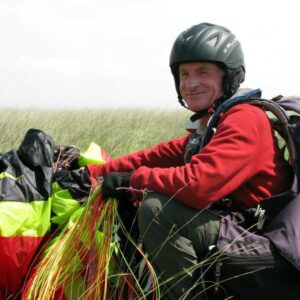 Matt (River) Hall
AFI (Apprentice Flight Instructor) & Tandem Pilot
Matt has been flying for over 20 years, starting in 2001. He's travelled overland to Europe and back, flown in Brazil, America, Indonesia, India, Nepal, China, Spain, France, Switzerland, Italy, Austria and Slovenia.
As well as constant adventuring, Matt is an Apprentice Flight Instructor and Senior Safety Officer for the Melbourne Based Sky High Paragliding club, and was the Inaugral receipient for the National Chairman's Award for Safety in his career in the National Railroads. He now divides his time between coastal flying on the West Coast of Victoria, and inland flying in Bright.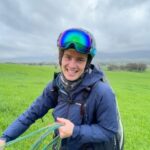 James Brewer
AFI (Apprentice Flight Instructor) & Tandem Pilot
James reckons he has the best office in the world! Floating around, 2km's above the ground, in natural air conditioning is where he likes to spend his time! He has a passion for sharing paragliding with others through tandems, teaching and guiding. James' background is in sailing, where he competed and later coached some of Australia's top young sailors to compete at an international level for 9 years. James has a technical approach to paragliding and strives to understand the physics and quantitative aspects of the sport. On non flyable days James can be found in the shed trimming and tweaking gliders!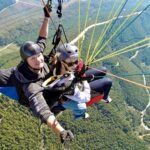 Brett Robinson
Tandem Pilot
Brett's obsession with paragliding began over 20 years ago chasing epic cross country flights and competition flying. Some of his best memories have been flying off Aiguille de Midi (Mont Blanc) in France & being one of the first pilots to fly off the highest volcano in Bali (Gunung Agung). His passion for flying continues and greatly enjoys introducing others to the beauty of paragliding in the tandem.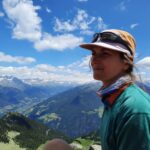 Clara Knoche
Behind the scenes
Clara takes care of all the behind the scenes things that need doing in a Paragliding School: Bookings, Ordering, Website and so much more. In her spare time you can find her either out and about in the mountains walking or on a mountain bike or in her garden growing enough food to almost feed the entire Bright Flight Family.