Bright Flight is the foremost Paragliding School in the Alpine area of Bright, Victoria.

Directed by Wally Arcidiacono, a highly experienced and energetic Chief Flight Instructor (CFI). Bright Flight offers the most up-to-date teaching, coaching and tandem experiences within the sport of Paragliding in Australia.

Wally is an active contributor and mentor of the local flying community, the Australian Paragliding Squad National Coach, a currently ranked pilot in Australia and regularly competes internationally on the Paragliding World Cup circuit. Added to this, Wally's background and formal training is in Education, so he not only understands the sport of paragliding but the best way to teach the sport to others.
Flight Instruction
Want to fly solo and get your licence, upgrade, get endorsements or do a Cross Country Clinic with the best school in the business?
Paragliding Gift Vouchers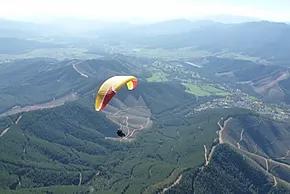 Experience the beauty of flight in a 10 minute long flight.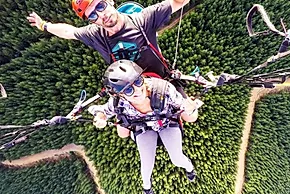 Enjoy views of bright and the surrounding mountains in this 25-30 minute flight.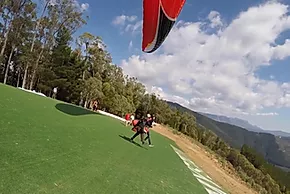 Enjoy a flight to Ringer Reef winery followed by a glass of wine and platter of tasty goodies.
Get all your Paragliding needs and wants here!